Northshore School District uses "Intersectional Diversity Flower" to promote equity; plans to implement "ethnic studies" into curriculum for students
Northshore School District - Washington
Incidents
---
The Northshore School District acknowledges on its website that the district "functions on Coast Salish lands in the areas that have been colonized, occupied, and renamed to Bothell, Kenmore, Redmond, and Woodinville." The school district then claims that the goal of acknowledging this is to "build our awareness of how settler colonization still exists today." The district promises to work toward a "justice-driven educational experience" for students and educators.
The school district also states that it recognizes the "work to respect diversity and to include all in our community has roots in a history that has privileged certain groups while excluding and oppressing others." The school district continued to say that it will "work to address the detrimental effects of this history through our teaching, practice, training and service."
The school district explains that the Racial and Educational Justice department "collaborated with Human Resources to include a diversity statement for job applicants for full-time faculty, staff, and classified positions." The department also "worked with HR to develop an anti-bias video that is mandatory for all hiring committees to view prior to interviewing staff and administrators." The district provides an "Intersectional Diversity Flower" to help educators consider "the ways that race intersects with the identities represented on each petal" and "the intersectionality that occurs within and across each identity petal." Petals on this flower include "gender identity," "ethnicity," and "sexuality."
The school district offers resources for educators and parents to help teach children. One resource is titled "Multicultural & Social Justice Books for Children" that claims to have more than 80 lists of books. In one list called "Young Readers' Editions," a book for children is titled A Queer History of the United States for Young People. In another list called "White Identity," a book titled Undoing Whiteness in the Classroom: Critical Educultural Teaching Approaches for Social Justice Activism is promoted.
The district also promotes material called "Resources for White Allyship." One category listed as "adult resources" contains books like White Fragility, Raising White Kids: Bringing Up Children in a Racially Unjust America, and How to Be an Anti-Racist. In a category aimed at children, teachers are provided with books like Race Cars: A children's book about white privilege and Not My Idea: A Book About Whiteness.
Another resource the school district offers is called "Guide for Selecting Anti-Bias Children's Books." The article tells educators and parents to "look for invisibility" in children's books to ensure groups of people aren't missing. This includes "transgender adults and children." The article also explains to "watch for loaded words" because words like "brotherhood" and "forefathers" are now considered "sexist language." Parents and educators are also advised to "look at the copyright date" because "more children's books began to reflect the reality of a pluralistic society and nonsexist and non-ableist perspectives in the 1970s."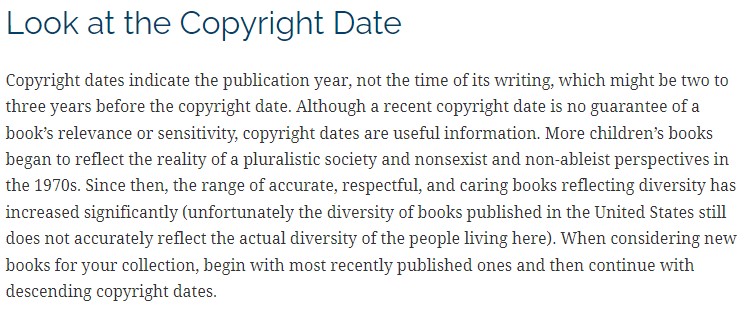 The Northshore School District has a four-year plan to implement equity into every aspect of the district. The plan is separated into four domains called "Governance, Organization, and Policy," "Climate and Culture," "Teaching and Learning," and "Family and Community Engagement." This plan includes implementing social-emotional learning (SEL) into classrooms along with implementing "ethnic studies" into the school district's curriculum.
The school district also has four supplementary documents that provide more information and guidance on the four-year equity plan. These are the "Equity Framework," "Equity Inventory," "Equity Handbook," and "Racial and Educational Justice Checklist." The "Equity Handbook" includes a document from the Los Angeles Unified School District as an example of how to implement an "ethnic studies" class and also includes a link to an article titled "Creating Classrooms for Social Justice." The "Racial and Educational Justice Checklist" encourages sensitivity like using "pronouns that reflect all genders and gender identities."
The district is explicit in its "School District Staff Scope and Sequence" about how it wants teachers to engage in racial and educational justice praxis in the classroom with students. The monthly to-do checklist includes "DO try a theme based strategy in your classroom." They provide all staff with a copy of the text This Book is Anti-Racist by Tiffany Jewell, a book infused with the tenets of critical race theory, including the theory of "intersectionality," which claims that "those with privilege have power over others."
"Folx who do not benefit from their social identities, who are in the subordinate culture, have little to no privilege and power," Jewell's book explains.
The Northshore School District participates in the "National Black Lives Matter at School Week of Action" each year to "embrace intersectionality." The school district also states on a page promoting the Black Lives Matter movement that it "has a duty to cultivate the necessary conditions for just and equitable change in our education system and community." The Black Lives Matter page appears to be inspired by the controversial 1619 Project by falsely claiming that the United States has witnessed "injustices" for its "400+ year history." The United States has not existed for 400 years.
On June 8, 2020, the school district adopted a resolution supporting the Black Lives Matter movement. The school district claims in the resolution that "systemic and institutional racial inequities are a pervasive injustice, which prevents this country from living up to its ideals of liberty and justice for all."
The school district also promotes the local "LGBTQIA2S+ community" on its website. The district describes "LGBTQIA2S+" as including "Lesbian, Gay, Bisexual, Transgender, Queer and/or Questioning, Intersex, Asexual, Two-Spirit, and the countless affirmative ways that people choose to self-identify." The website includes a list of what the school has accomplished or plans to accomplish for the "LGBTQIA2S+ community." One goal includes creating an "ethnic studies framework."
The school district also has "LGBTQIA2S+" resources for children. These resources include the Gender Spectrum website that hosts online chatrooms for "trans" and "non-binary" children as young as 10 years old. Another resource is an article titled "Gender Identity: Why It's More Important Than Ever to Educate Yourself and Your Family." The author of the article encourages parents to "explore the idea of gender identity aloud with your child" and to even "share a story of a transgender kid on YouTube"
Stay Informed
Sign Up for Updates
---