We believe our children's education should be based on scholarship and facts, and should nurture their development into the happy, resilient, free-thinking, educated citizens every democracy needs. Our classrooms should include rigorous instruction in history, civics, literature, math, the sciences, and the ideas and values that enrich our country.

Yet in recent years activists have targeted public, private, and charter schools across the country with a campaign to impose toxic new curriculums and to force our kids into divisive identity groups based on race, ethnicity, religion, and gender. Many schools have already embraced this campaign, and many more are preparing to embrace it.

This new educational mission is not only at war with basic American values, but with our kids' happiness and ability to succeed in life. Couched in vague slogans such as "social justice," the new curriculum divides our children into "oppressor" and "oppressed" groups. To one, it teaches guilt and shame. To the other, grievance and anger. To all students, it spreads unhappiness, radicalism, and failure.

Schools are adopting this illiberal mission at the behest of a narrow group of activists — without the consent of the students, parents, and communities whose interests the schools are supposed to serve. Those who dissent risk being attacked as bigots and shamed into silence.

This must stop. If you are disturbed by these destructive developments, you are not alone. If you want our schools to return to teaching our children what they need to grow and succeed, please join us. We come from diverse races, religions, economic backgrounds, and political orientations — but we all agree that it is time to join together and stop the madness in our schools.
Stay Informed
Sign Up for Updates
---
Leadership
Our Team
---
Nicole Neily
President
---
Nicole Neily is the president & founder of Parents Defending Education. She is also the president of Speech First, a national campus free speech organization, and has worked at the Independent Women's Forum and the Cato Institute.
Asra Nomani
VP for Strategy & Investigations
---
Asra Nomani is the Vice President for Strategy and Investigations at Parents Defending Education, where she is the editor of the IndoctriNation database and FOIA work. She is also cofounder of Coalition for TJ, a group of parents and community members in Virginia, a former reporter for the Wall Street Journal, codirector of the Pearl Project, and cofounder of the Muslim Reform Movement.
Erika Sanzi
Director of Outreach
---
Erika Sanzi is the Director of Outreach at Parents Defending Education. She spent the past five years writing about K12 education, with a focus on parent choice, student outcomes, and the boy crisis. She is a former educator and school committee member. She is also the mother of three school-aged sons.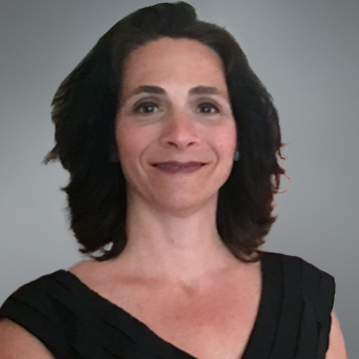 Marissa Fallon
Director of Advocacy
---
Marissa Fallon is the Director of Advocacy for Parents Defending Education where she assists parents and parent groups to advocate for their students. She is a founding member of Coalition for TJ, a group of parents and community members in Northern Virginia and has had leadership roles in her Parent Teacher Association. She has over two decades experience as a business owner and researcher. She is the mother of two sons has experience in both public and private schools.
Aimee Viana
Distinguished Education Fellow
---
Aimee Viana is a Distinguished Education Fellow at Parents Defending Education. Aimee is dedicated to engaging policymakers, practitioners, and parents to do what's best for America's students. Throughout her career, she has provided leadership focused on children, youth, and families in various capacities, including at the U. S. Department of Education. Aimee began her career as a classroom teacher and has served as a school principal. She is an educational leader committed to empowering America's students and families through innovation, choice, and pathways to success for all.
Kim Richey
Distinguished Education Fellow
---
Kimberly M. Richey is Distinguished Education Fellow for Parents Defending Education where she conducts policy analysis and advises on educational issues impacting parents, students and families. She has over fifteen years experience in educational agencies, most recently serving as Acting Assistant Secretary and Principal Deputy Assistant Secretary in the Office for Civil Rights at the U.S. Department of Education. Richey is a certified teacher and is licensed to practice law in Oklahoma, Texas, and the District of Columbia.
Harry Jackson
Parent Advocate
---
Harry Jackson is a Parent Advocate for Parents Defending Education. He has over 15 years of federal government experience, is an assistant professor at National Intelligence University, and an adjunct professor at numerous universities. Harry has been a volunteer in his children's schools for the past decade. He served as a member of the Thomas Jefferson High School PTSA Diversity Committee and established key partnerships and initiatives to improve diversity.
Mary Miller
Private School Advocacy Associate
---
Mary Miller is the Private School Advocacy Associate for Parents Defending Education where she assists parents and parent groups reclaim quality education for their students. She is a passionate proponent of school choice, private schools, and Catholic liberal education. She writes on faith, family, and education and has previous experience in education policy and corporate finance, and is a licensed CPA. She is the mother of three, all who have attended a combination of public and private schools.
Rachel Hannabass
Operations Manager
---
Rachel is the Operations Manager at Parents Defending Education. She has worked for the Institute for Justice and the Leadership Institute. Prior to working in the nonprofit sector, Rachel spent time working in the education system.
Paul Runko
Digital Communications Specialist
---
Paul Runko is the Digital Communications Specialist for Parents Defending Education where he communicates with parents and parent groups through a wide range of digital channels, sharing resources, information, events and news. Paul has many years of experience in media as well as in education.