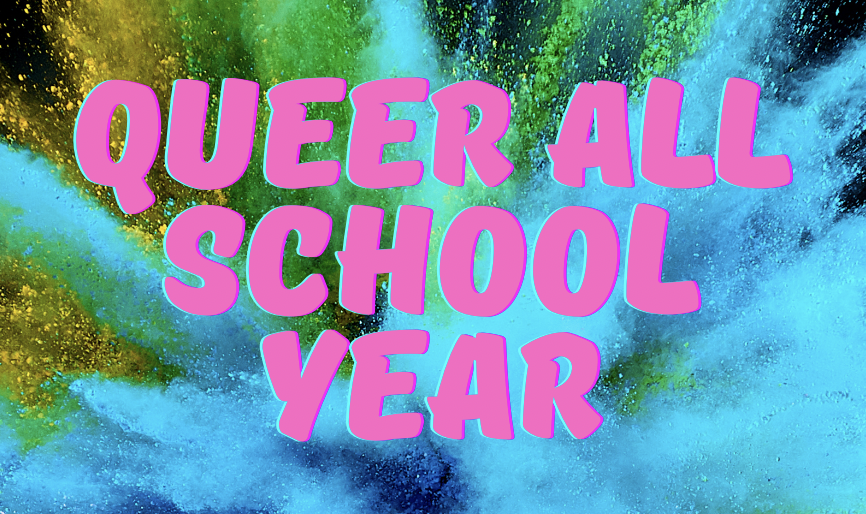 Los Angeles Unified School District promotes "Queer All School Year" calendar to provide teachers and students with new LGBTQ resources every month
Los Angeles Unified School District - California
Incidents
---
Issues
The Los Angeles Unified School District promotes a document online titled "Queer All School year." The document is labeled as the school district's "queer and trans-affirming school calendar." This calendar appears to feature events for every month of the school year. For August, the document provides a link to another document that features 10 steps for students to start Genders & Sexualities Alliances (GSA) clubs on campuses. One step on the GSA document is to advertise the creation of the club on "bulletin announcements, flyers, social networking sites, and word-of-mouth."
For August, the "Queer All School Year" document provides a link to a GLSEN resource about "Solidarity Week" and a website that reminds teachers that it is California law to teach LGBTQ topics to their students. This page states that teachers must "portray accurately and equitably the cultural and racial diversity of American society."
GLSEN is an organization known for promoting LGBTQ issues to young children. GLSEN states on its website that "while many LGBTQ+-inclusive school supports begin in middle or high school, it is critical for elementary schools to establish a foundation of respect and understanding for all people." The organization has also appeared to show support for children taking "hormone replacement therapy" to transition to another gender:
Upon birth, we are typically categorized into one of two genders (boy or girl) depending on how our genitals are read. Throughout our lives, however, our many bodily characteristics work together to create a unique path of development, causing some of us to grow really tall, and others to remain short, or some of us to grow hair under our armpits and legs, while others remain bare. While this development often happens on its own during puberty, this change can also be administered through medicine, such as hormone replacement therapy. Since our society often conflates our bodies (or genitalia) with our gender identity, it is critical that we allow space for people to self-identify.
The school district's "Queer All School Year" document lists October as "LGBT History Month" and promotes an event labeled "Standing with LGBTQ+ Students Conference." This month on the calendar then links to a document asking for proposals for "standing with LGBTQ+ students, staff, and families." This document links to yet another document that states the purpose of this event will be to focus on "promising practices for affirming Sexual Orientation/Gender Identity & Expression (SOGIE) in grades K-12." This document further states:
We are especially interested in topics that consider the complex identities of our students and how their LGBTQ+ identities intersect with other components of their identities including, but not limited to, their race, class, religion, color, national origin, ancestry, immigration status, physical/mental disability, mental health, and age. Another request is that actionable items are included in the presentation.
For November, the "Queer All School Year" document promotes scheduling LGBTQ+ training for teachers and links to a document titled "Show Your Solidarity with LGBTQ+ Students and Families." This document encourages teachers to display "pride flags" and to "display your pronouns." The document also states that the school district will provide teachers with "pronoun pins" and a "LGBT History Poster."
For December, the "Queer All School Year" document encourages teachers to "post LGBTQ-affirming signs in your office, classrooms, and around campus." The document then links to the "Safe Space Kit" from GLSEN. This kit includes "concrete strategies that will help you support LGBTQ students, educate about anti-LGBTQ bias and advocate for changes in your school."
For January, the "Queer All School Year" document promotes a "Jazz and Friends Reading Event and read inclusive books in every grade." The document then links to an article from the Human Rights Campaign promoting adults reading the books I Am Jazz, They She He Me: Free to Be, and Julian Is a Mermaid to young children. The book I Am Jazz features a young child transitioning to another gender. The book They She He Me: Free to Be promotes teaching young children and their parents that people can choose their own preferred pronouns.
The Human Rights Campaign is a political organization that advocates for corporations and schools to adopt LGBTQ issues in their businesses and curricula. The organization has a history of working with schools, teachers unions, and the federal government to push LGBTQ activism into the nation's education system. The organization has a "Welcoming Schools" program with the purpose of providing "LGBTQ+ and gender inclusive professional development training, lesson plans, booklists and resources specifically designed for educators and youth-serving professionals."
For February, the "Queer All School Year" document promotes participating in the "Black Lives Matter in Schools Week of Action." The school district's document then links to the website of the organization "Black Lives Matter at School." The organization provides curricula to teachers to help them "decolonize" their lesson material. The organization has "13 Guiding Principles" that consist of "fostering a queer-affirming network" and "disrupting the Western-prescribed nuclear family structure."
For March, the "Queer All School Year" document supports teachers reviewing their "school's practices to ensure everyone's name and gender pronouns are affirmed." The document then links to another document that states "all students have the right to be referred to by their chosen name/pronouns, regardless of their legal or school records." The document then states: "Although only parents/guardians or students 18+ can request changes in the student information data bases, schools must address a student by their affirmed name/gender pronouns."
This document clarifies that students can change their preferred names at school without parents knowing: "No parent/guardian permission or notification is required for student-initiated name changes." The school district's document then provides examples of how students and staff can "create an affirming environment":
For April, the "Queer All School Year" document supports holding a workshop for parents of LGBTQ students. The document then links to a page on the school district's website promoting events and groups for LGBTQ parents, students, and teachers. One event the school district promotes on this page is titled "Virtual Queer Spaces Training 2.0" for GSA advisors. The district's page also promotes a "Rainbow Club" that is described as a "10-week, district-wide, virtual club for LGBTQ+ elementary school students, their friends, and their grown-ups."
For May, the "Queer All School Year" document encourages teachers to "address any gender or sexuality-based teasing, bullying, and conflict restoratively." The document then links to the school district's "Positive Behavior Interventions and Supports and Restorative Practices (PBIS/RP) department." The district's website states:
The Positive Behavior Interventions and Supports and Restorative Practices (PBIS/RP) department, leverages a trauma-resilience informed approach through a multi-tiered system of supports framework to cultivate safe, healthy welcoming and affirming learning environments that establish a culture of learning and positive behavior. By focusing on social emotional wellbeing and community building to promote equity, PBIS/RP collaborates with Local Districts, Community of Schools, school teams, families and community partners to address the needs of the whole child, whole school, and whole community.
For June, the "Queer All School Year" document encourages teachers to "celebrate Pride Month with literature, art, music, poster campaigns, or lunchtime events." The document then links to another document titled "OUT for Safe Schools K-12 Reading List." This document has more than 150 books on LGBTQ issues with many targeting young children. Books on this list include Two Boys Kissing, Gender Identity, Transgender Lives: Complex Stories, Complex Voice, Gender Issues, This Book Is Gay, LGBTQ Families: The Ultimate Teen Guide, Queer: The Ultimate LGBT Guide for Teens, and Transgender People. The books often feature transgender characters or encourage children to embrace LGBTQ issues.
Stay Informed
Sign Up for Updates
---